Greenest steel constructors in the Netherlands
As a family business, we are very aware that every minute counts when it comes to tackling global warming. We are always thinking about the next generation, and we can't claim 'the Future' without accepting our responsibility. For many years, we have therefore been investing in sustainability, and we embrace the steel construction agreement to guarantee a green future. But that's not all. With our new Reijrink Greenline division, we strive to build the ultimate in sustainable structures. Making us the greenest steel constructors in the Netherlands.
We are proud to say that we are the
GREENEST
steel builder in the Netherlands!
Officially the greenest steel constructors in the Netherlands
Included in the NMD calculation tool with a score of 45.5 €/ton product
We steel the Green future
We are forever looking for the greenest possible steel structure. We continuously invest in further sustainability. For example, engineering to achieve the highest possible reusability percentage, using green steel and a sustainable factory, coatings with the least environmental harm and organising transport and assembly with minimum impact on the environment.
So far, that has led to a green steel construction whereby we:
use sustainable steel;
enable 80% reuse of the structure;
don't use coatings;
organise fewer transport movements;
only use electrical assembly.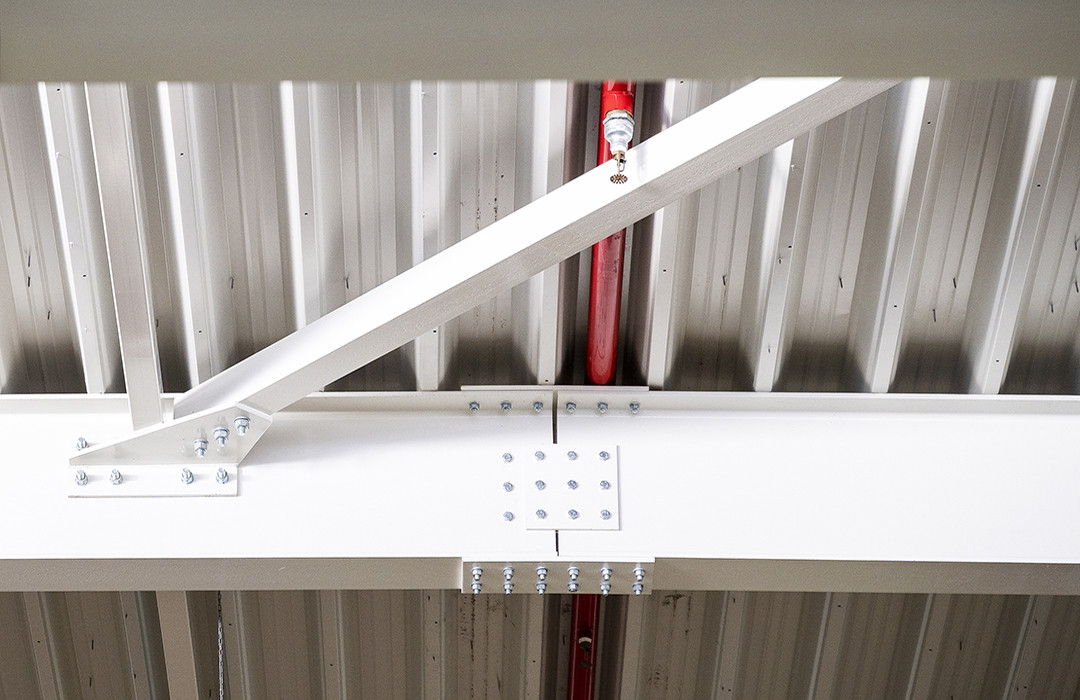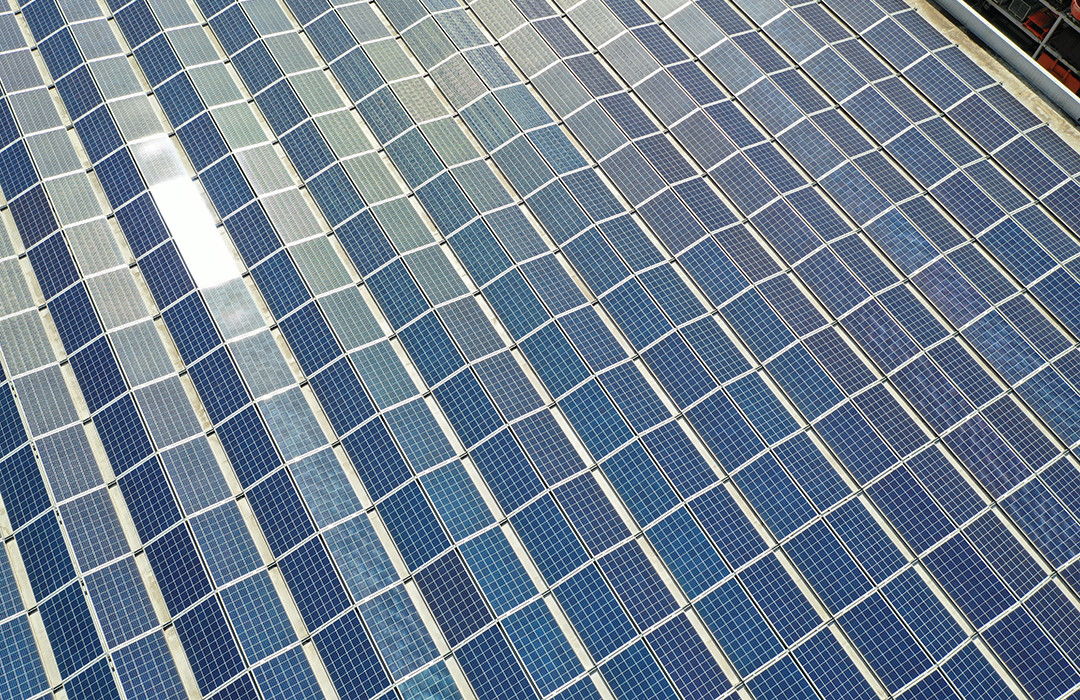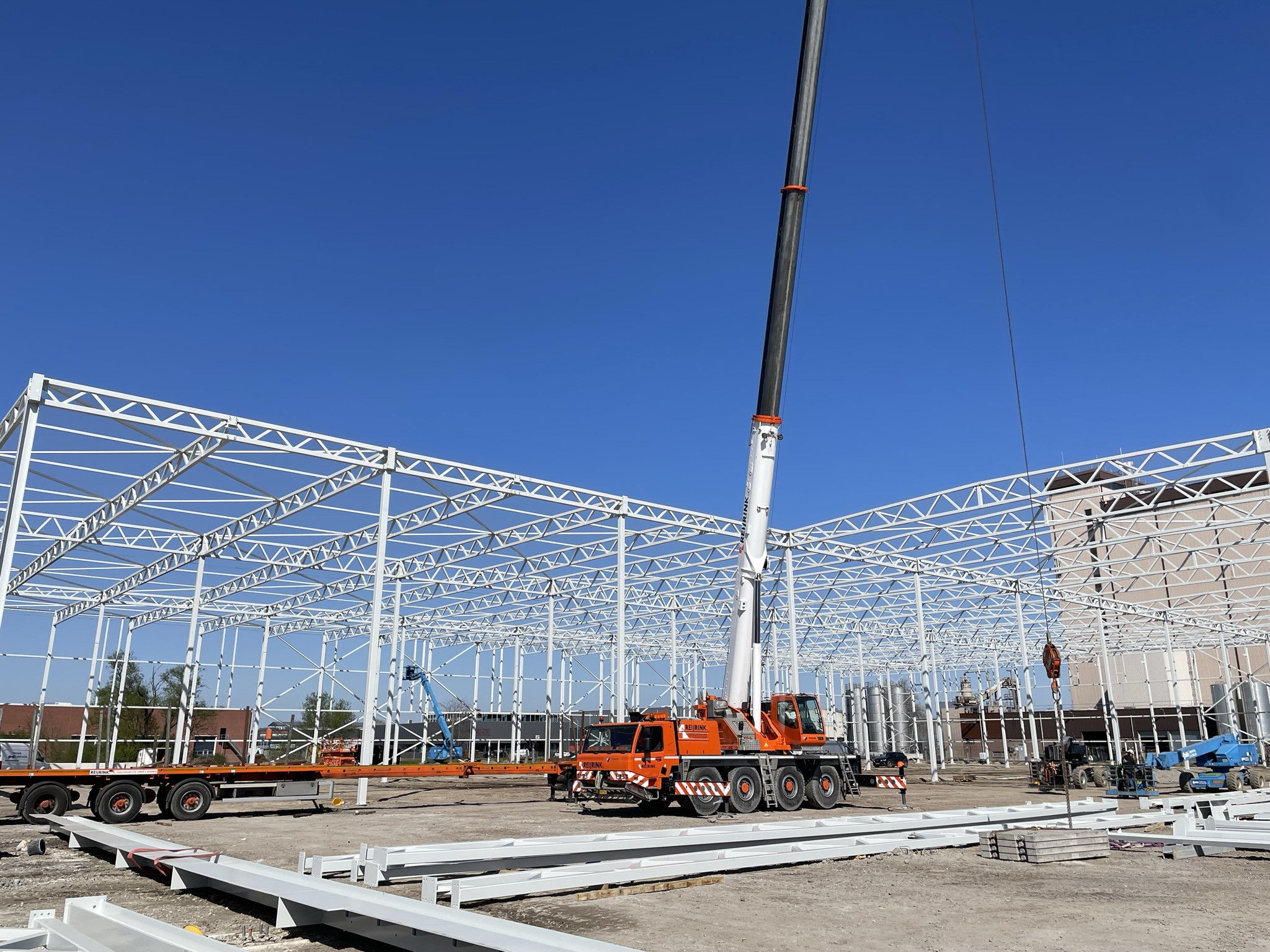 To quantify that we are thus the greenest steel manufacturer, we did an LCA. An LCA results in an MKI, a score with which products are assessed on various environmental indicators and which can easily be compared with other products. This score is included in the NMD with a category 1 product card. It is also possible to choose several sustainable options. LBP-Sight developed a calculation tool for this with which we can precisely calculate the MKI and CO2 emissions of the steel structure.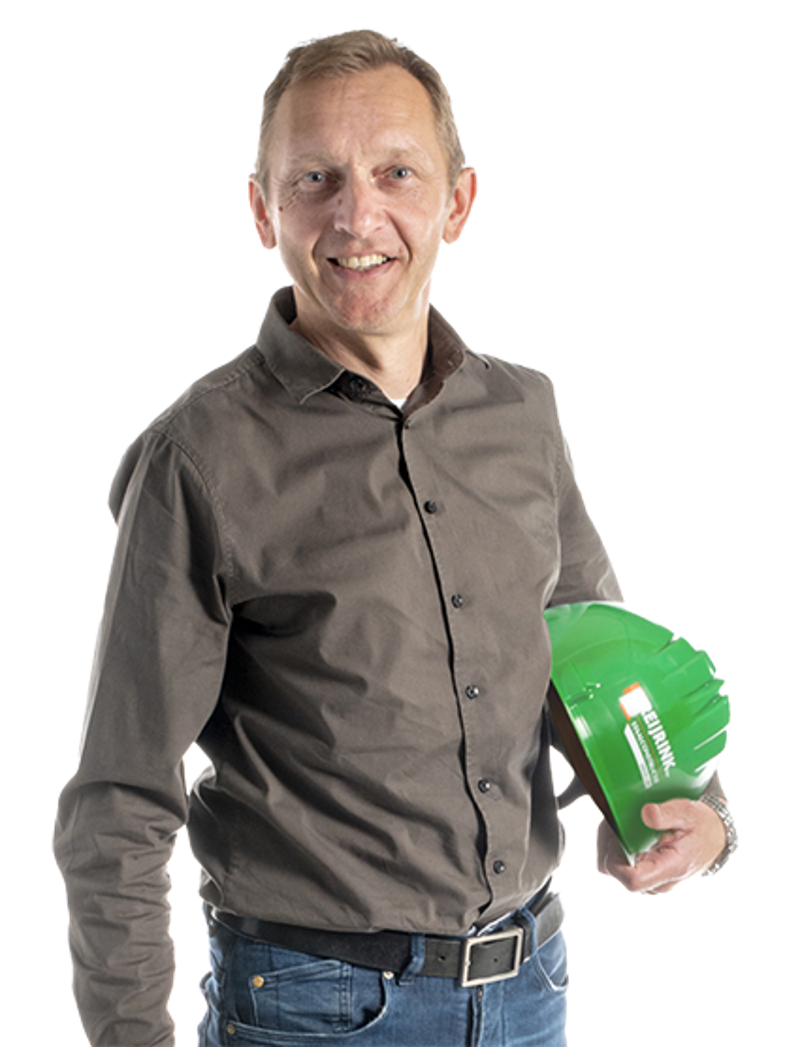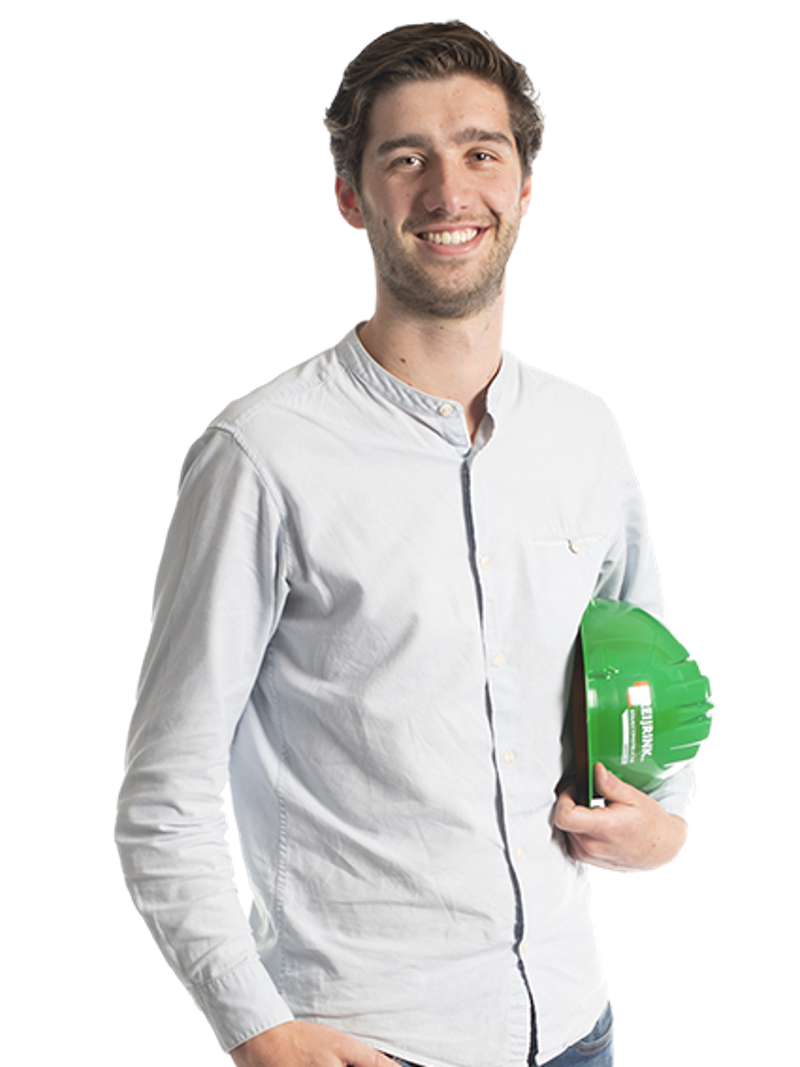 Contact
with one of our advisers?

Our contact form will take you straight to the right department.
We are proud to say that we are the
GREENEST
steel builder in the Netherlands!
Reijrink
Green

Engineering

Engineering has a huge impact on the green steel structure. At Reijrink Green Engineering, we design based on the philosophy: from design to reuse (instead of design to recycle). Research has shown that nearly 70% of a steel structure's environmental impact originates from the steel semi-finished products in the blast furnaces/rolling mills. By developing steel structures whose parts are reused, we reduce the impact on the environment.

The vast majority of steel constructions are already produced by us with a reusability of more than 35% mounted, with outliers up to 85%.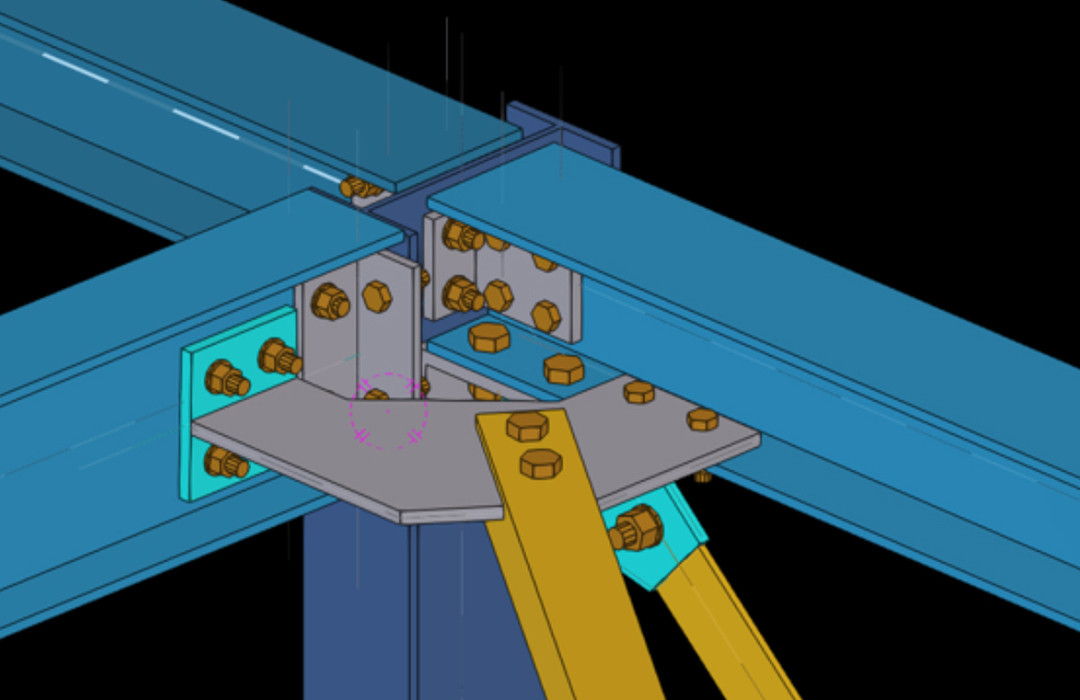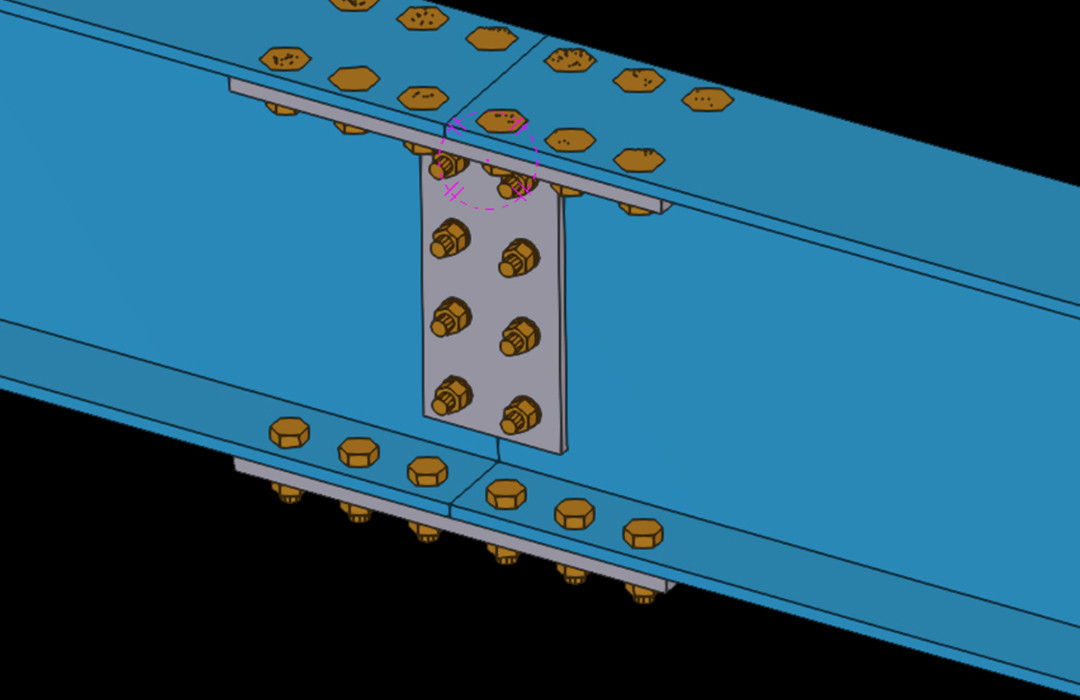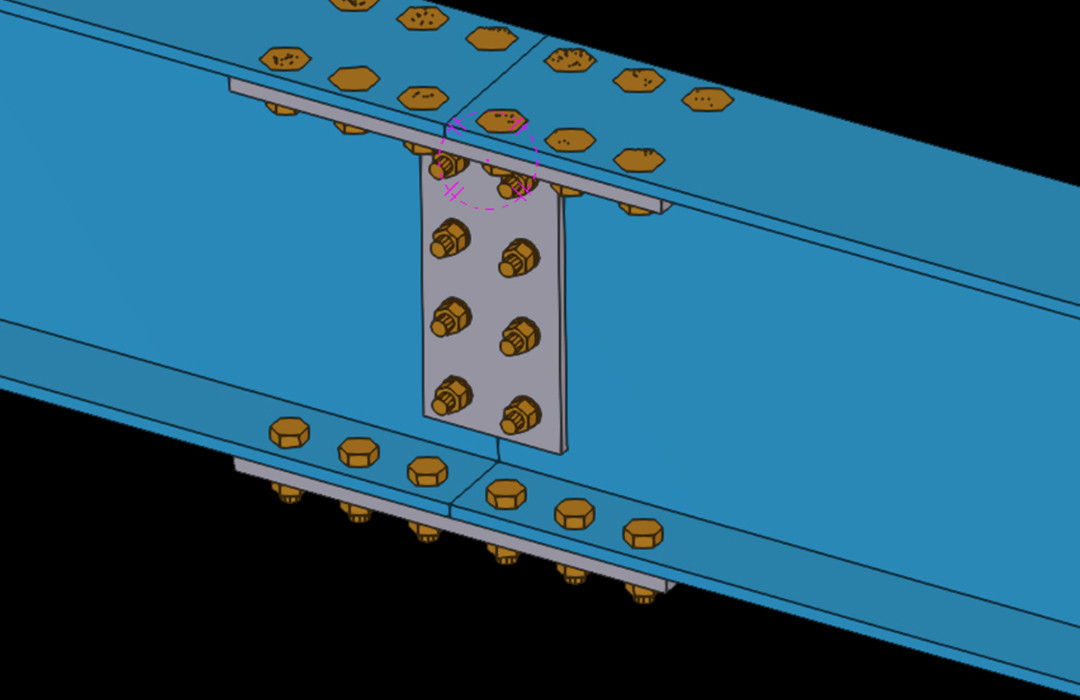 This is what we do in design to reuse:
We design the steel structure for reuse.
We only use bolt connections, specially designed for easy dismantling.
All the lattice girders are identical to increase exchangeability.
For the load distribution of the upper floors, we use diagonal braces that can be dismantled, and we encase the columns so that they can be easily unscrewed.
We use minimum welding.
The steel profiles designed for reuse have many applications.
We engineer with a donor shell to give steel profiles a second life.
As is clear from the above: dismantling and reusing a structure must already be included in the engineering process. This is an extra challenge for the engineers. The sooner this process starts, the more sustainable the total design can be.
The vast majority of steel constructions are already produced by us with a reusability of more than 35% mounted, with outliers up to 85%.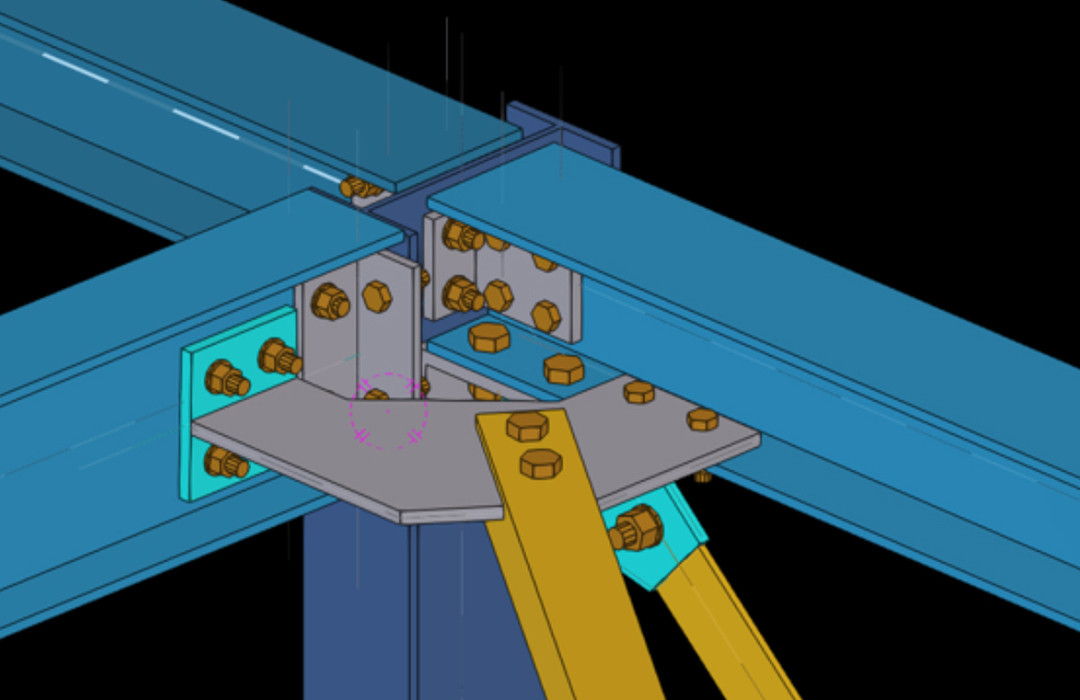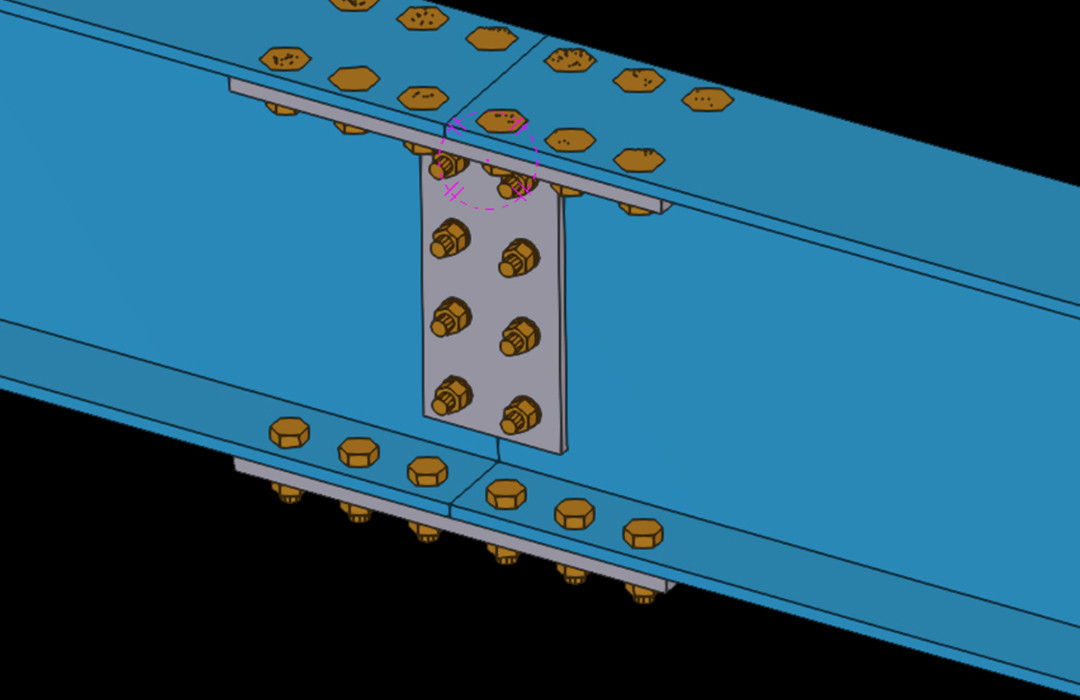 Greenline
Greenline column content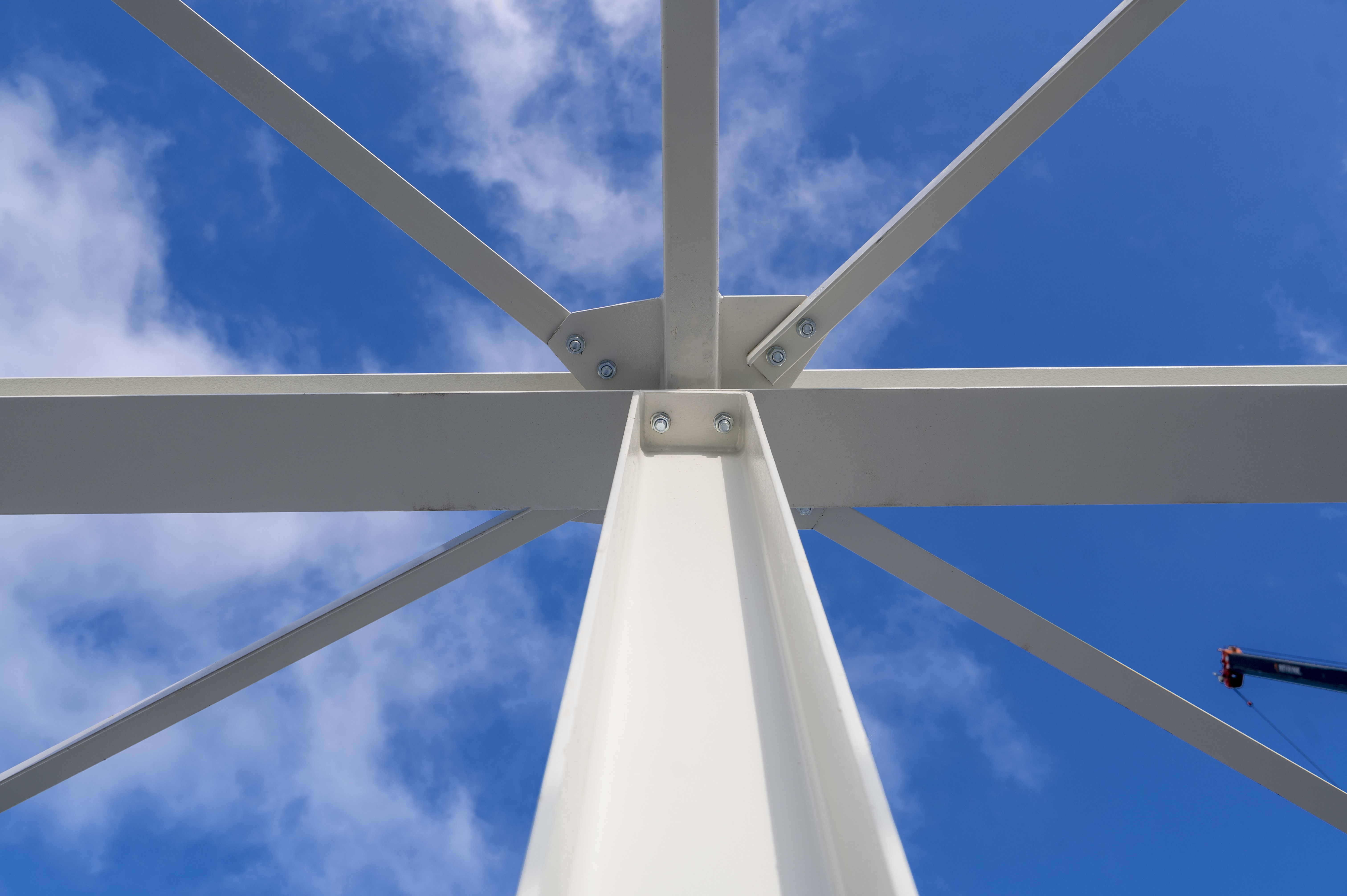 Sustainable steel
Obviously, we produce and assemble the steel structure which is calculated by the main structural engineer in the greenest possible way. Our steel suppliers have sustainable alternatives which can be used to make the steel structure even more sustainable. Sustainable steel comes from certified parties and can also be delivered on a large scale.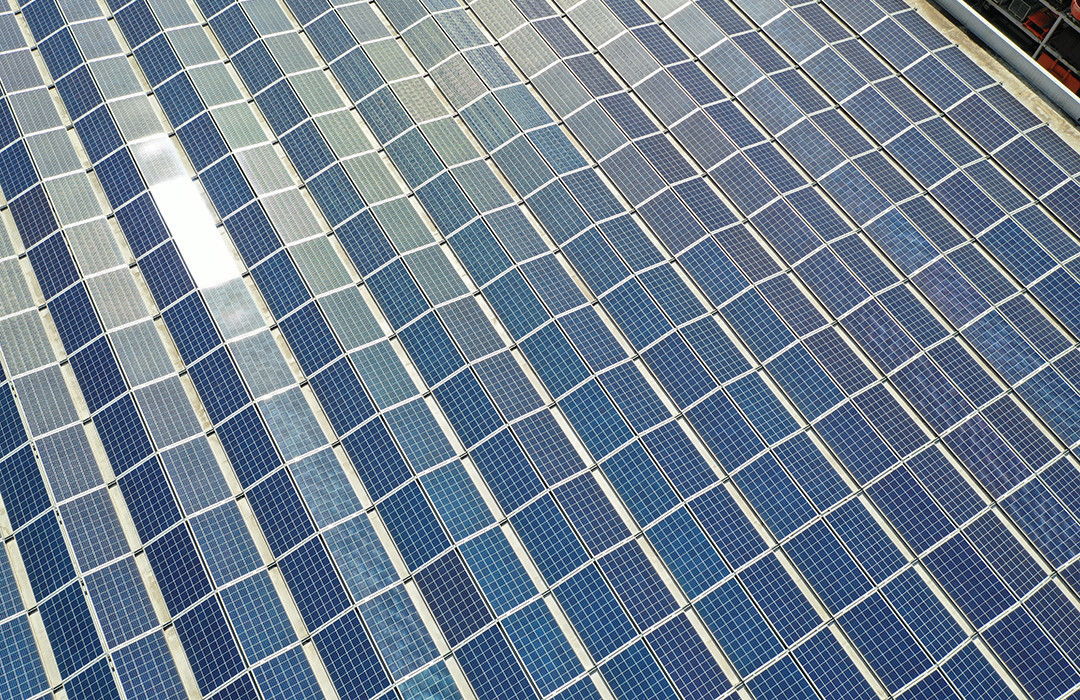 Reijrink Green Productions
The production process has a huge effect on the environmental impact of a steel structure. Our production process includes receiving the steel profiles and the processing up to and including coating. By generating energy with solar panels, using electric internal transport, gas-free production and gas-free offices, we minimize the environmental impact. 6,000 solar panels ensure that we are self-sufficient in electricity!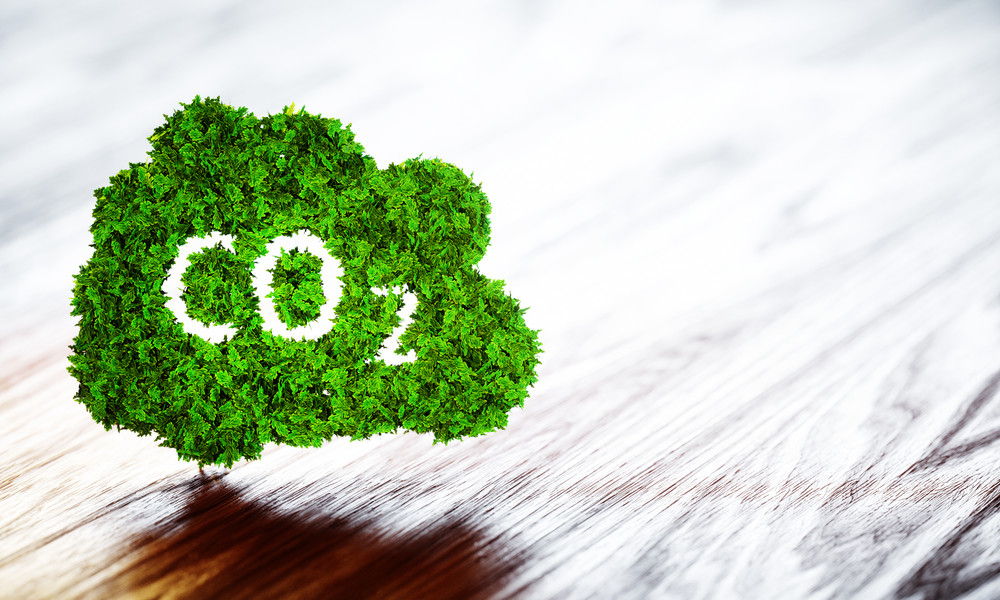 Greenline coating
In partnership with our supplier, we can also apply a green coating. This Greenline coating is better for people and the planet. For example, volatile organic compound emissions are 50% lower than with the current coating. In addition, 25% of the coating consists of bio-based raw materials and this emits 25% less CO2 per kilogram.
Green transport
Our assembly vans and all our trucks and cars also run/operate on HVO100 diesel. This means we save 89% CO2 compared with normal diesel.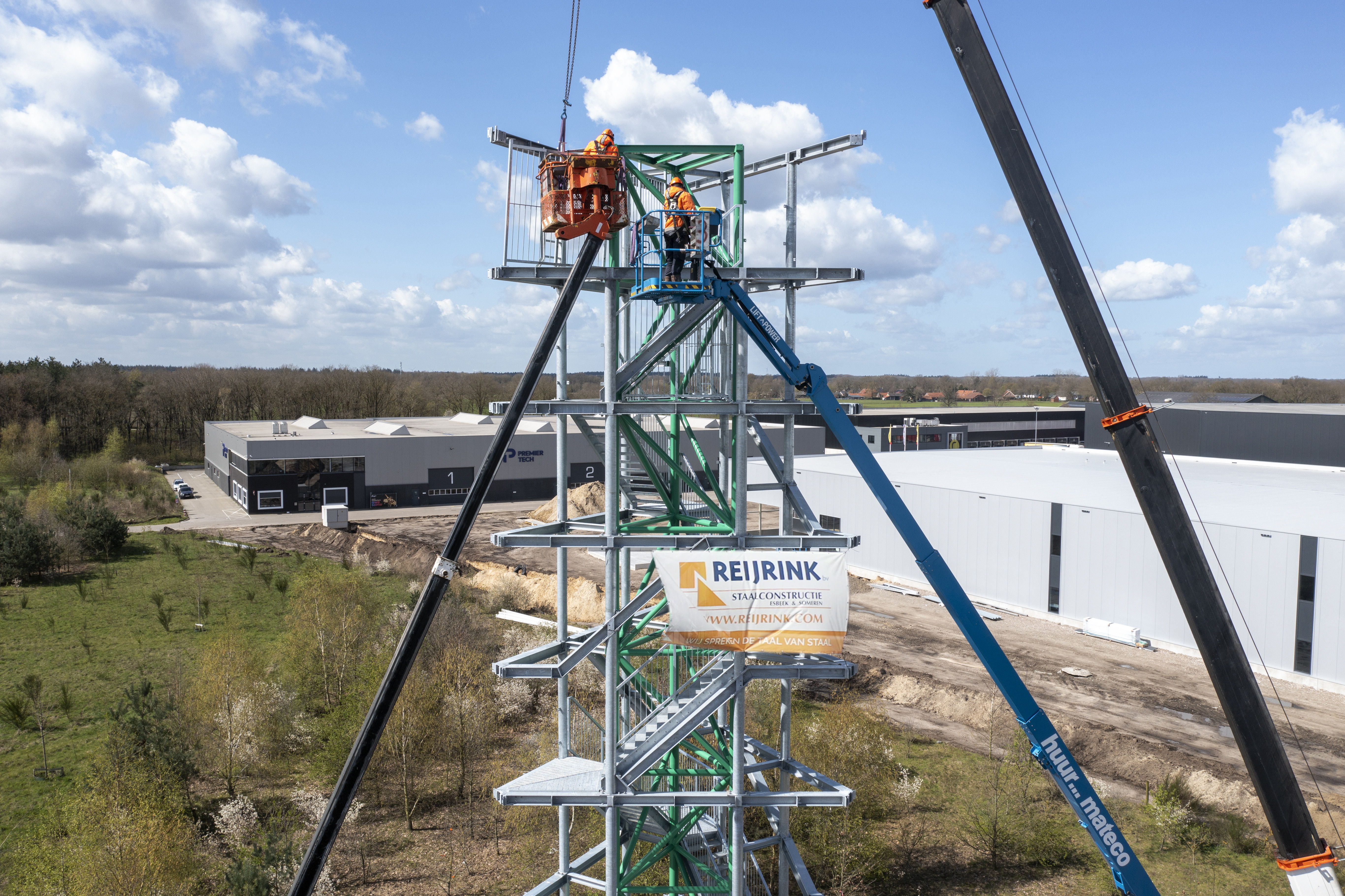 Reijrink Green Assembly
At Reijrink Green Assembly, we can also ensure the green assembly of the green steel structures. We are experienced in using electric hydraulic platforms and cranes.
Where we do use traditional platforms and cranes, our cranes, telescopic handlers and hydraulic platforms run on HVO100 diesel.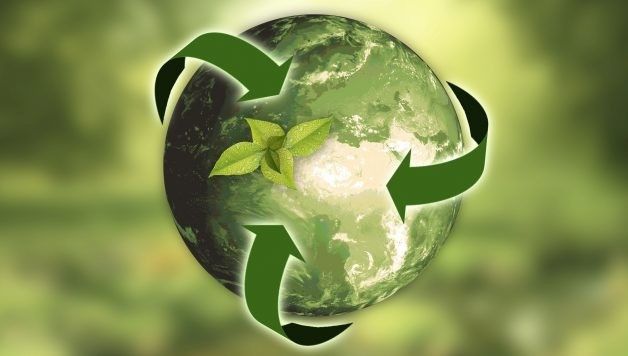 Reijrink Green Suppliers
Reijrink is not just responsible for a green future by itself. Our green suppliers also play a big role in this. We are continuously in discussion with our partners to find the greenest possible solution. For example, wherever possible we try to reuse or recycle our residual materials. We are not building the green future alone; we are building it together.
... and our
Green
ambition goes on.
... and our
Green
ambition goes on.